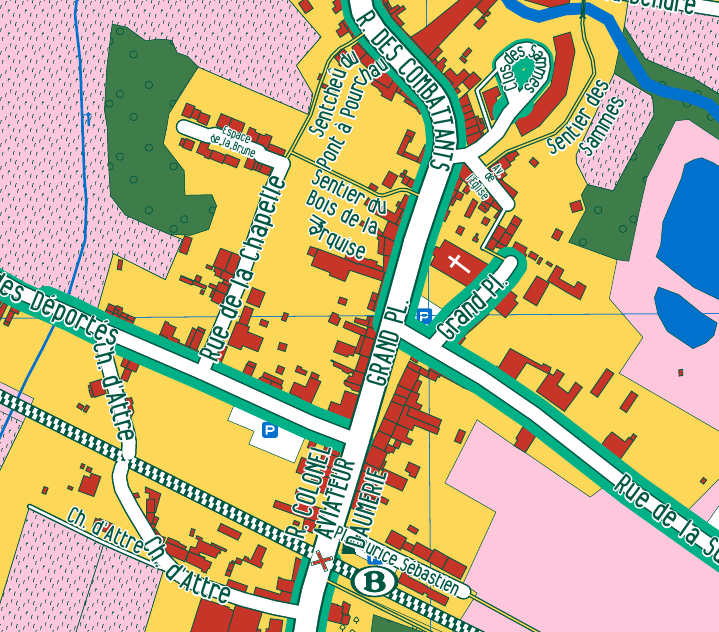 Client:
Commune de Brugelette, public, Belgium
Réalisation:
Partnership Champs-Libres / Atelier Cartographique
02/2019 - 10/2019
Creation of a map for the district of Brugelette, Belgium.
The map depicts the entity of Brugelette, a small district of rural Belgium. The local authorities of Brugelette did want to renew the map of the district, which is usually distributed to the new inhabitants and available in local shops and points of interests. The map is based on OpenStreetMap data with a original map style applied to two different scales. We organised several mapping parties with local people to progressively add thousands of buildings, but also shops, POIs, sidewalks, land-use, sport facilities, etc.
The map was produced using osm2pgsql and Mapnik with the style written in cartoCSS. The map style, shiny-coloured and contrasted, was specifically made for high-quality offset printing.
Technologies utilisées:
Mapnik - CartoCSS - osm2pgsql